DC-8
Ultrasound System
From Mind to Heart
Mindray's top-of-the-range ultrasound system, DC-8 integrates the best of technology, quality and ergonomics, providing you with a unique scanning experience. Equipped with revolutionary cardiac technology, DC-8 is a result of some of the best minds at work, providing us with answers close to our hearts. With a crystal clear image quality, comprehensive analysis package and a highly user-friendly interface, the DC-8 is your standalone solution for all cardiac examinations.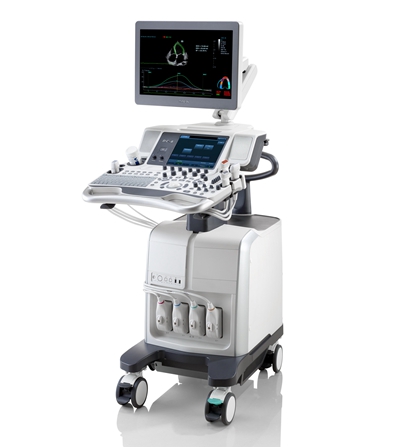 Contact Us
Overview
Performance
3T Transducer Technology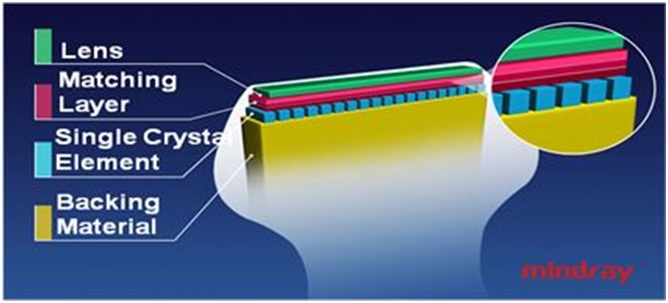 Mindray's patent transducer technology to increase image bandwidth and transmission efficiency
Triple-match layer design for higher sensitivity, wider bandwidth, and improved S/N.
Total-cut design for lower cross-talk noise, better directivity, and improved lateral resolution
Thermal-control design for better acoustic transmission
Echo Boost™
Mindray's unique adaptive signal processing technology with intelligent echo detection, designed to utilize the native signal-to-noise information to enhance the weak echo signals while suppressing the surrounding clutter noise, providing more balanced image brightness and improved visualization of myocardium tissue layers.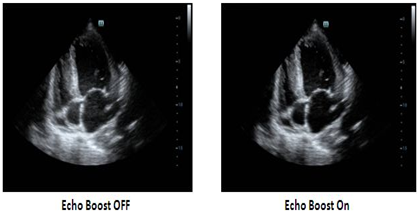 iClear™
Gain improved image quality based on auto structure detection
Sharper & Continuous Edges
Smooth Uniform Tissues
Cleaner 'no echo areas'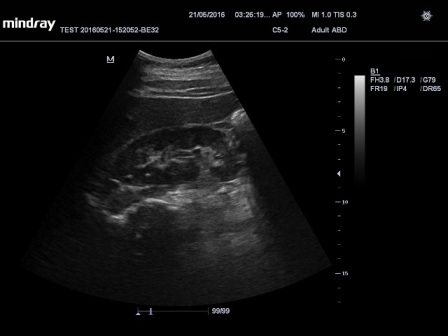 with I Clear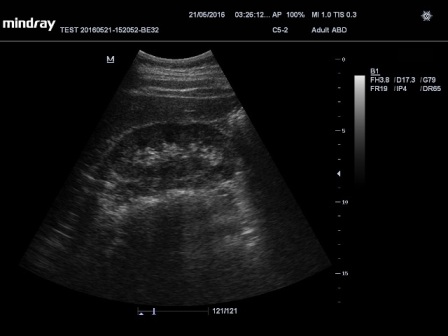 with out I Clear
Echo-enriched Beam Forming
Echo-enriched beam former permits the use of traditionally neglected echo signals of adjacent beams to form one finer and stronger imaging beam, providing better 'out-of-focus' image resolution and deeper image penetration.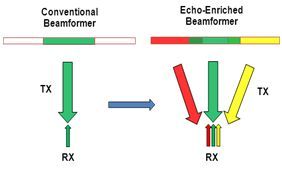 Multi-Beam Formation
Maximum 12 times tasking for one transmitted beam, resulting in excellent time resolution and higher frame rate.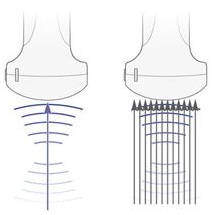 Tissue Tracking with Quantitative Analysis
A simple, quick and non-invasive solution for recognition of left ventricular wall motion abnormalities, TT QA significantly improves the tracking accuracy and effectiveness, significantly controlling the image drift caused by the probe movement and respiration.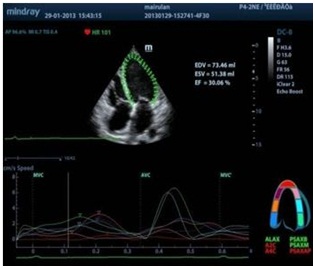 Strain / Strain rate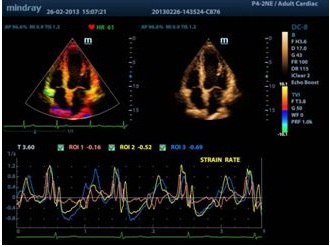 Gain insightful evaluation of ischemic heart disease through strain/ strain rate imaging, providing detailed comparison of different myocardial regions.
Free Xros M™
Gain precise anatomical observation by freely placing sample lines at any angle. Attain better images through simultaneous display of up to 3 sample lines.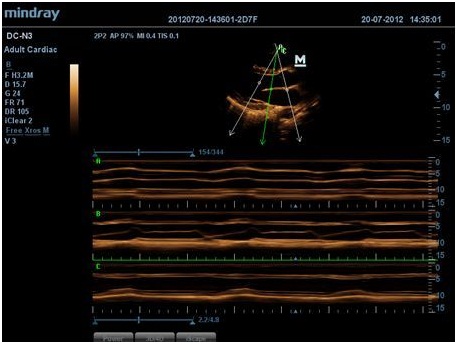 Free Xros CM™
Accurately evaluate myocardial motion at different phases, and simultaneously determine myocardial synchronization. High frame-rate providing you with accurate results
TDI
Tissue Doppler Imaging allows you to quantitatively evaluate local myocardial movement and function, providing complete TDI modes for faster and direct diagnoses.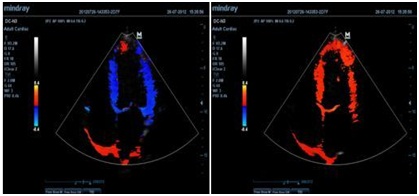 Stress echo
Gain accurate measurement of the myocardial function in response to external stress or pharmacy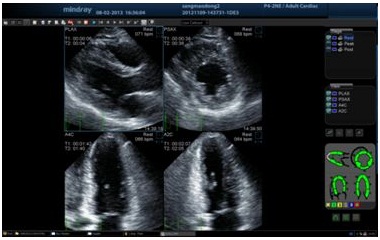 Workflow
Auto LV
Simple measurement procedure for left ventricle enhanced by auto-trace functionality and easy manual correction
Auto IMT (Intima-Media Thickness)
Auto measurement of anterior and posterior wall thickness providing accurate carotid status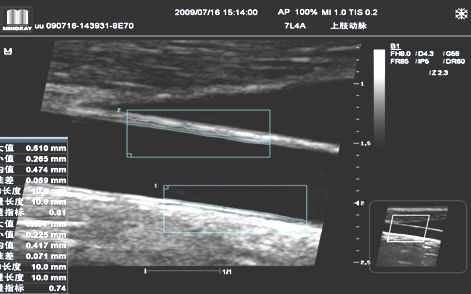 iStorage™
Directly transfer images and reports to PC via network cable as well as convenient measurement & report template edit function
Raw Data
Enables optimum flexibility for post processing of the stored images including parameters adjustment, adding comments and measurements, allowing maximum productivity during scanning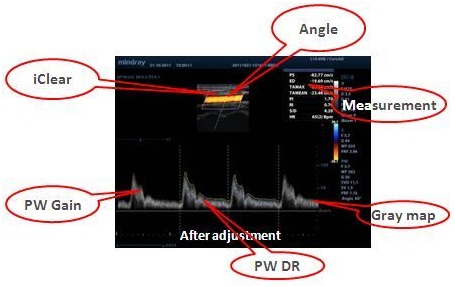 Ergonomics
19 inch high-resolution LCD monitor
Articulating arm
10.4 inch color touch screen
User- friendly control panel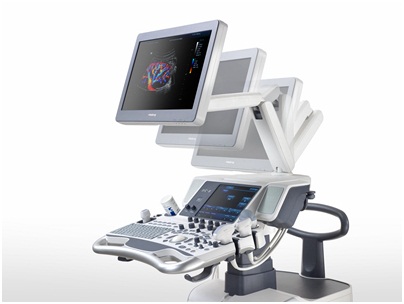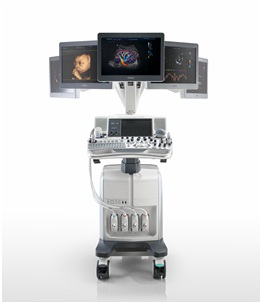 Clinical Images
Transducers
Convex Transducer


C5-2E





CW2S



Linear Transducer


L7-3E


Phased Array Transducer


P10-4E


Endocavity Transducer


V11-3E


Volume Transducer


D6-2E